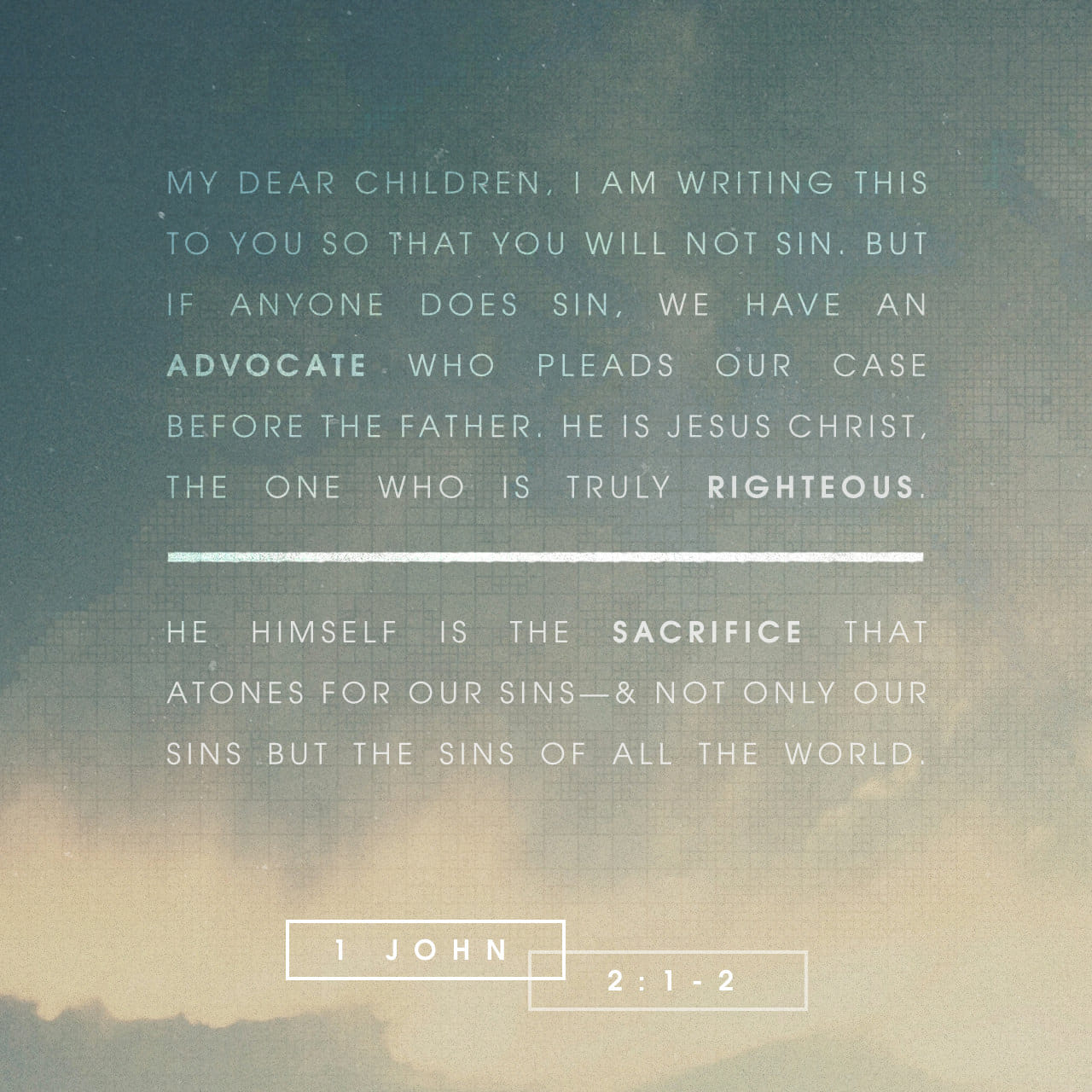 1 John 2:1-2
I know it's probably an oxymoron, especially if you've had to deal with lawyers on either side of the bench, but having a "good lawyer" is something most of us need at one time or another. A few years ago, I needed a good lawyer to help me through an insurance situation.
I had been driving up to church on a rainy Sunday morning. On a two-lane highway that there usually wasn't much traffic on this time of day. I'm a little tired, staying up late the night before finishing up my sermon. My eyes are droopy, so I lean over to turn up the radio. When my eyes return to the road, stopped in front of me preparing to turn left was an 18-wheeler. I was going 55. I had just a few dozen yards to stop, and I pounded the brake. My tires squealed on the wet pavement and my car fishtailed. I finally stopped the car, but not before the front end went under the bumper of the truck. The car was still running, and the damage was primarily to the bumper and grille. But my car door was bent in such a way that it would not open. The driver of the truck got out to check on me. We had the police come and check on us, but I was able to drive away to church, a bit late, but ok. (The car was later totaled out.)
A few months later, I got a letter in the mail stating that I was being sued for medical bills. With a little investigation, the one suing me was the driver of the truck! Suddenly, I needed a lawyer. I called my insurance company and they sent me up to the road to a lawyers office, who asked me several questions about the incident. It was later determined that the driver of the truck was in arrears on his medical bills and that his lawyer recommended he proceed to sue anyone who may have been involved in an accident with him. Hmmm. The case was dismissed.
However, the case against us is much stronger. We stand before God with blood on our hands. We are guilty of sin and the law is clear. We deserve death. But, and this is a very important interjection, we have a GOOD lawyer. We have an Advocate who knows the Judge. In fact, there is an unfair relationship that the Judge willingly exploits for our benefit. The Judge will let us off, in fact will erase our entire record, If we allow Jesus to be our lawyer. This sounds like a no-brainer to me, no thought needed. Ah, but there is a catch. Of course. The catch is you have to live your life as the Advocate continues to counsel us. They may make you think a little bit. But I hope you don't think too long. There is far too much at stake here. Because if you think rejecting His offer is better for you, there is no one else. The Plaintiff is Satan. He stands before God accusing you of sin. If you do not have Jesus as your Defender, there is no one else. You may think you can stand before God without a lawyer, but there is no defense you can offer, no amount of good you can do that will be enough.
What Jesus offers in your defense isn't a grad retelling of how good you are, but He intercedes for you, interposing Himself between you and God, asking God to take His righteousness in exchange for you. What we forget that is God's justice demands payment. Even when Jesus pleads our innocence, He in turn takes our punishment. He did this on the cross.
He offers to you the opportunity to take His innocence, His righteousness as your own. He offers to take your punishment for you, if you will accept it. Believe in Jesus as your Advocate, your "Good Lawyer" before God, your Savior. Repent of the sins which continue to condemn you and "go and sin no more". Confess before men that Jesus if your Defender before God, the One, Living, True Son of God. Then be baptized into the Church and receive the gift of the Holy Spirit to receive forgiveness for your sins and receive the gift of eternal life.
God bless you today. Please comment if you have any questions!